We believe we produce the Best Personalized Santa Letter in the business… Your kids will love it!
---
See Santa Letter Example Below
(Highlighted areas show where personalization takes place and are obviously not shown on the real letter!!)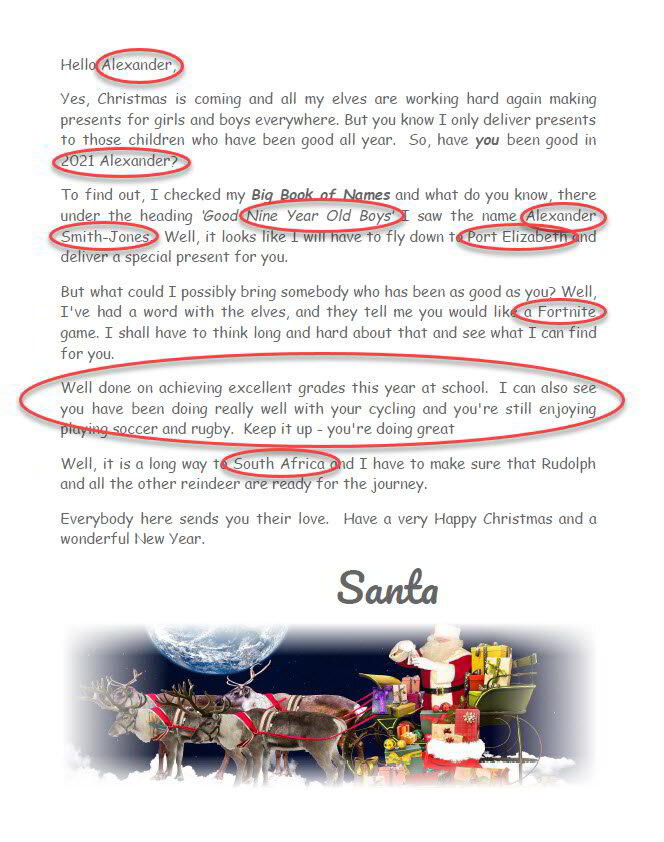 Every Letter Fully Personalized With…
…your child's first name AND surname,
their age and gender,
where they will be when Santa visits
the present they are likely to get from Santa
PLUS ….. include a special personalised message to let the child know that Santa has been really pleased with their achievements during the year.